Aluminium Foil For Transformer Winding
Publish:
Apr 14, 2022
Modify:
Apr 14, 2022
Author:
Dolly
From:
Haomei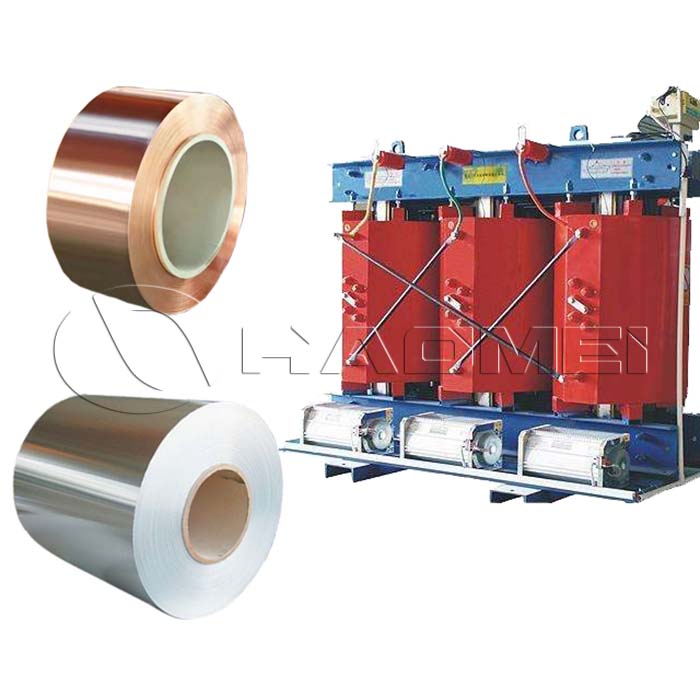 Aluminum Foil for transformer winding is 3003, 1060, 1070 and 1050 aluminum foil. What are the advantages of pure aluminum foil for making transformer? Learn more.
Aluminum transformer
The transformer is composed of four parts: winding, iron core, fuel tank and insulating sleeve. Its main parts are winding and iron core (body). The winding is the circuit of the transformer, and the iron core is the magnetic circuit of the transformer.
The two constitute the core of the transformer - the electromagnetic part . The aluminum foil for transformer winding is the main material for making transformer windings, which directly affects the quality of the transformer. Transformer aluminum foil generally uses 3003, 1060, 1070 and 1050 aluminum.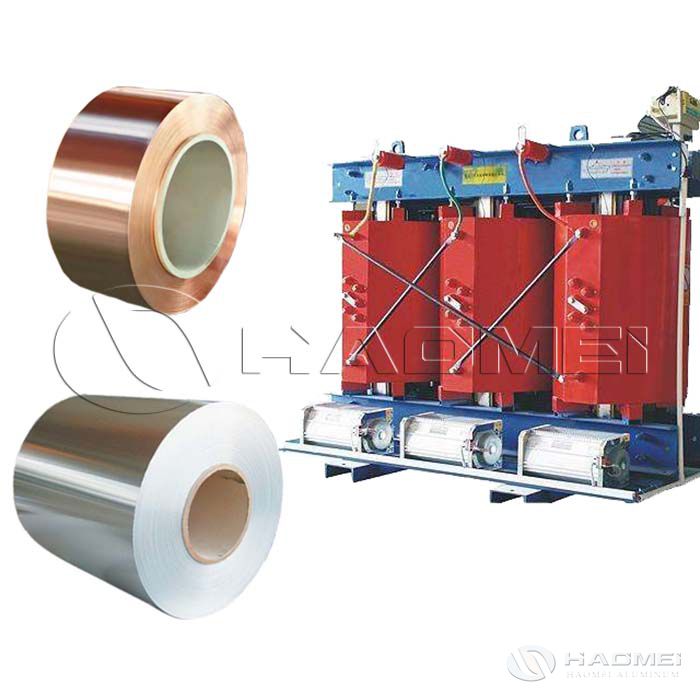 Why choose aluminum foil for transformer
The aluminum foil for transformer is with high plasticity, corrosion resistance, electrical conductivity and thermal conductivity, which is easy to withstand various pressure processing like stretching and bending. The thickness is between 0.016-0.2mm.
Aluminum foil for transformer can make dry-type transformers have the advantages of small size, light weight, good insulation performance, flame retardant, no pollution, low partial discharge, moisture resistance, stable and reliable operation, low noise, and low maintenance costs. The transformer made of aluminum foil is widely used in commercial centers, residential areas, hotels, restaurants and coastal wet areas.
In addition, the transformer aluminum foil is with good elongation and tensile strength that can fully meet the conventional processing requirements (stamping, stretching) and high formability. It can adopt gas welding, hydrogen atom welding and contact welding, but it is easy to braze.
| | | | | |
| --- | --- | --- | --- | --- |
| Alloy | Temper | Thickness(9mm) | Width(mm) | Application |
| 1050,1060,1070 | O | 0.016-0.2 | 20-1600 | Dry-type transformers, large transformers, solar energy, power industry, etc. |
Packaging
There are large roll packing and wooden box packing.
Large roll packaging: The width and length of the roll is determined by the customer requirements.
Wooden case packaging: The approximate size of the wooden box is 1.4 meters long, 1.3 meters wide and 0.8 meters high. The customer's requirements for the width of the aluminum foil and the diameter of the roll are the decisive factors for the size of the wooden box.