The Manufacturing Methods of Aluminum Foil for Bottle Cap
Publish:
Apr 25, 2022
Modify:
Apr 25, 2022
Author:
Dolly
From:
Haomei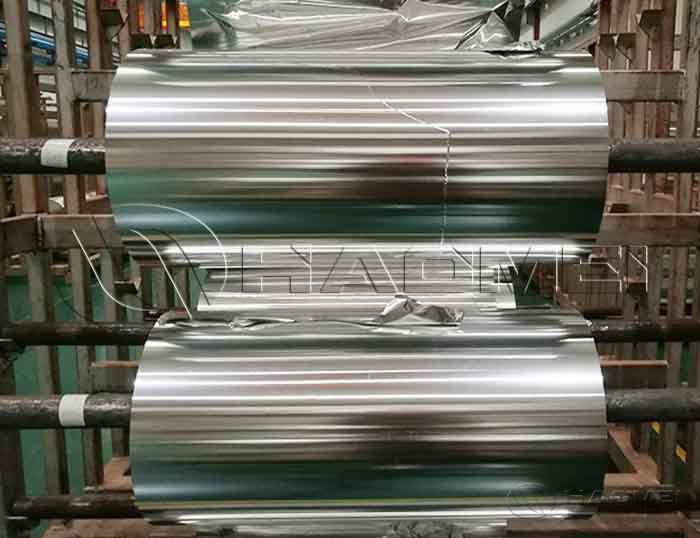 Aluminum foil for bottle cap is of rich alloys like 1060, 8011, 3105, 8079,etc. What are its manufacturing methods?
Aluminium foil for bottle cap is of rich alloys like 1060, 8011, 3105, 8079,etc. What are its manufacturing methods?
The aluminum foil blank is a cold-rolled aluminum coil with a thickness of 0.4-0.7mm and has a high multiple deformation rate. The aluminum foil blank is first pre-quenched at 240-480 ° C, and then sent to a roller with high hardness and high finish.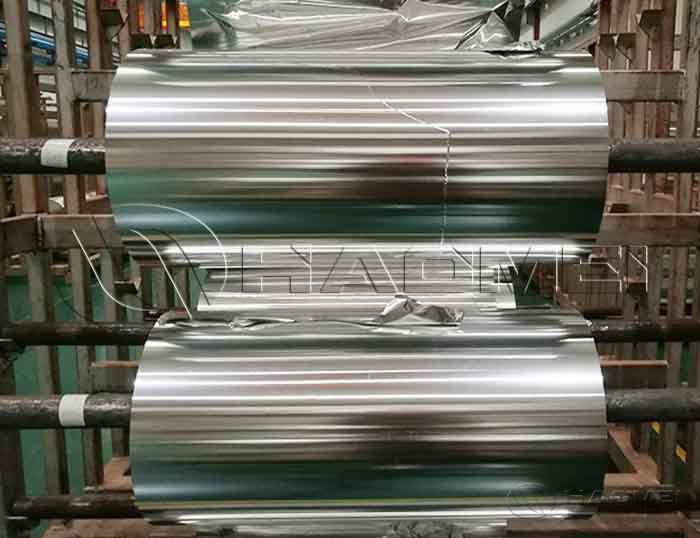 After rough rolling, intermediate rolling and finishing rolling, it is rolled into aluminum sheet and finally aluminum foil is formed after quenching. The aluminum foil thickness can be controlled by adjusting the tension, the rolling force of rough rolling, and the speed of finishing rolling.=
During finish rolling, the thickness of the foil decreases as the rolling speed increases; the greater the tension, the smaller the thickness. The minimum thickness produced by the belt production method can reach 0.0025mm, and the width can reach 1800mm. This kind of unprocessed aluminum foil is called plain foil. Generally, according to different uses, the plain aluminum foil should be further processed to make more advanced packaging materials.
Deep processing mainly includes:
Lamination
The aluminum foil is laminated with plastic film, paper, cellophane, etc. with an adhesive or coated with PE, etc. to form a composite film for various purposes.
Coating
Aluminum foil can be painted in various colors to improve its decorative performance.
Color printing
Aluminum foil can be directly printed or printed after surface coating, generally using flexographic printing, gravure printing and screen printing. The printed aluminum foil is a popular packaging material for bottle cap. Its special luster is matched with the ink, which has a good decorative effect on commodities.
Embossing
Aluminum foil can be used to emboss variouspatterns on the embossing machine, which is used for wrapping food and has a very decorative effect. Aluminum foil embossing can also improve its surface flatness and eliminate its slight wrinkles.
Haomei Aluminum has rich kinds of aluminum foils like 1060 aluminum foil and 8011 aluminum foil. Welcome to leave message below to inquire what you need.